Staff & Governors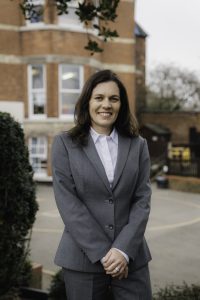 Ms Kara Lebihan
My teaching career began in 1992, in the north-east of England, and since then I have worked in a wide range of schools, including state and independent schools, both in the UK and Australia, and in international schools in Hong Kong, Singapore and China. Prior to joining St Wystan's I was head of primary at a large school in Singapore and before that I served as deputy head of primary in Beijing.
As well as my husband and our teenage son, I share my life and home with two pesky terriers. I am an absolute dog lover and have thrived on the sense of achievement that has come with rescuing and rehoming two dogs in need of a happy home. In my spare time I also enjoy walking to keep fit, travel, cooking and a little crochet.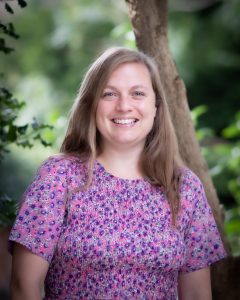 Mrs Catherine Ralph
I grew up and went to school in London, before embarking on a degree in Biology, and then completing a PGCE in key stages 2 and 3 at the University of Cambridge. I have taught in three prep schools, teaching a variety of year groups, but specialising in preparation for future schools. Although sad to leave North Bridge House Prep School, where I was Head of the Upper School and Assistant Head, I am very much looking forward to supporting the SLT, as Deputy Head and teaching Form 6!
I have lived with my family in Derbyshire for four years, and although my two children take up much of my spare time, I am an amateur hiker, crafter, and gardener. I have a particularly keen interest in children's literature and can always be relied upon to give a book recommendation!
Mrs Jess Voyce
I graduated from Bangor University with a degree in Primary Education (QTS), specialising in English and PE. I have since worked as a teacher for over 10 years in both the state and independent sector, including teaching in New Zealand.
In recent years, I have been fortunate enough to travel across Canada, America, Fiji, New Zealand (where I worked), Australia and Thailand. I love visiting and learning about new places, as well as exploring my own country through lots of walking and camping trips.
My husband works at Repton School and we live at home with our cat Kiki! I enjoy keeping fit and regularly play netball! I am enjoying my role as Lead Nursery Teacher and have worked previously at St Wystans (as Miss Taylor) in Years 3 and 5.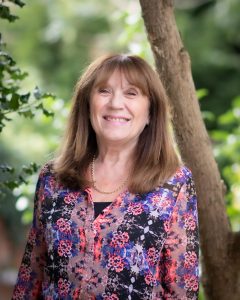 Mrs Angela Smedley
I grew up in Milton and attended Repton Primary school. After getting married at St Wystan's Church, I went on to have four lovely children who have blessed me with eight amazing grandchildren! Once my children had grown up, I got a job at St Wystan's in 1999. Whilst I was there I went to college and gained my early years qualification.
I then started working in the Nursery and have been there ever since. When not in Nursery I love walking and spending time with family and friends!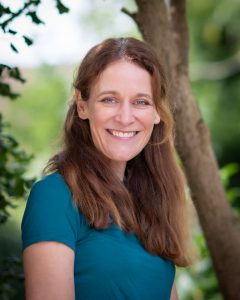 Mrs Alexandra Ingleston-Orme
I am the Kindergarten Teacher and proud Housemistress of Puffin. I have been a teacher for 7 years prior to which I was a senior research scientist for a major pharmaceutical company hence my love for all things science related! I have two young children and a dog who occupy most of my time, but I also enjoy running and playing netball.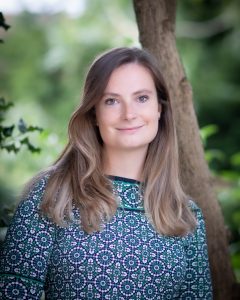 Miss Madeleine Whitten
I grew up locally in Staffordshire and was fortunate to attend both Foremarke School (now Repton Prep) and Repton. I graduated from the University of Birmingham in 2017 with a degree in Law. Following my degree, I went on to spend a year travelling and working in schools in India. I thoroughly enjoyed teaching pre-prep and went on to complete my PGCE in 2019. I love being active and spending my free time in the outdoors as well as travelling to different countries. I am looking forward to joining the amazing team at St Wystan's School.
Mrs Liza Thomas
I completed my BA Hons in English and PCGE at the University of Portsmouth. I thoroughly enjoyed working in my first post in Gosport. After relocating to Derbyshire, I worked at Derby Grammar School and following this, I went on to become the lead teacher for Literacy and Humanities at Allenton Community Primary School for a number of years. I have also worked in a range of schools across Derbyshire as a supply teacher. I enjoy spending time with my family, friends, baking and reading. I have lived in Saudi Arabia, New Jersey and enjoy visiting my family in the Netherlands. I am very pleased to be part of the amazing staff at St Wystan's School.
Mrs Lizzie Hairsine
I completed a BA Hons degree in Sports Development and Coaching at Newcastle. After completing this I traveled for a year, visiting North and South America, New Zealand, Fiji and Australia.  I completed a PGCE in Manchester in 2010, securing my first job as a Year 3 class teacher and the teacher of girls games at Barnard Castle Preparatory school in County Durham. I worked in Year 3 for 4 years and then moved to Year 1 and became KS1 Curriculum leader, where I gained valuable experience and insights. I moved to Derbyshire with my husband and worked at Ravensdale Infant and Nursery as Year 1 teacher.
I am enthusiastic, hard working, very approachable and I am sure my sporting background can be put to good use at St Wystan's. My creativity is a personal strength of mine and I love to share this with the children.
Mr Richard Pickersgill
I graduated from Durham University in 2000 and gained my QTS in 2004, since then I have taught in both senior and prep schools. I am passionate about the outdoors and I am a Mountain Leader, Duke of Edinburgh assessor as well as being a sport and PE teacher. I currently coach in the junior section at Ashby Hockey Club where both my children are learning to play.
I am really excited to be joining the staff (and my children) at St Wystan's and getting stuck into all areas of school life!
Miss Antonia Dawson
I graduated from Loughborough University in 2012 with a degree in Art & Design. Since then, I have travelled and worked in managerial roles in hospitality & recruitment. I completed my PGCE with Buckingham University and have taught for the past 3 years in independent schools in London & Berkshire. Being from the Lake District, I love the outdoors and keeping fit, particularly swimming and running. I am looking forward to joining the St Wystan's team as the Form 4 teacher and Art & DT coordinator.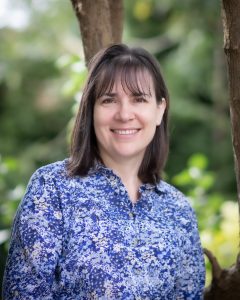 Mrs Kathryn Bradley
Since graduating from Durham University, I have been very fortunate to enjoy being a form teacher and music specialist in a variety of primary school settings in Cambridgeshire, Derbyshire and Staffordshire for almost thirty years! Whilst my three children were growing up, I gained valuable new experiences including teaching in early years, providing intervention English and numeracy groups, and supply teaching. I enjoy being busy, taking long walks with my family and miniature schnauzers, gardening, reading, singing and giving musical support to my local theatre group.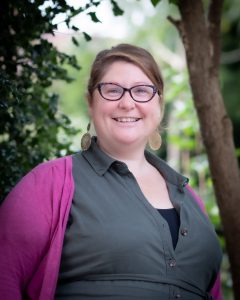 Mrs Beth Bennett
I have been teaching now for 16 years, after studying Theatre at Bretton Hall College and qualifying as a Drama teacher in 2004 from Manchester Metropolitan University. I started my career in secondary education before moving on to independent schools in both Leeds and Leicestershire. I have always taught a range of subjects, but have specialised in Music, English and PSHCE, alongside Drama. I now teach LAMDA and Public Speaking at Repton School as well as coaching students through LAMDA examinations at St Wystan's. Away from the classroom, I love being outside and exploring with my young family. I also love singing in the St Wystan's Staff and Parent choir.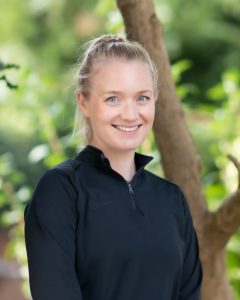 Mrs Andrea Pearce
I love playing many sports and getting involved in sports inside of school. I enjoy singing and being part of the staff/parent choir here at St Wystan's too. Outside of school, I enjoy spending time with my family and travelling to different countries around the world, especially snowy places where I can ski! In addition to teaching, I also have a passion for baking and making lots of different cakes for special occasions.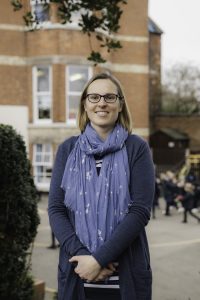 Mrs Fabienne Jones
I began my teaching career in 2010 in London, training in a school to gain my PGCE in Primary Teaching with a specialism in Modern Foreign Languages. After qualifying I worked at Danes Hill Preparatory School for just over four years, as a Year Four Form Teacher and specialist teacher of Spanish.
I have always had a passion for languages and, as part of my degree, I was fortunate to spend a year in South America teaching English and French, amongst other volunteer placements.
I have recently had a break from teaching to raise my young family; I have three children, the eldest of which started at St Wystan's this academic year. At home I enjoy daily walks in the nearby countryside with our dog, Rizzy.
I am very much looking forward to teaching French at St Wystan's and have already been warmly welcomed into the family.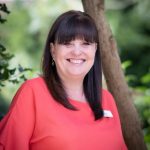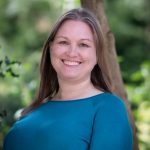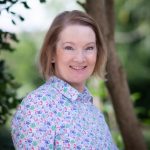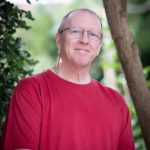 Kitchen Staff and Housekeeping
| | |
| --- | --- |
| Mrs Liza Basford | Head Cook |
| Mrs Susan Barnett | Assistant Cook |
| Ms Emily Bell | Kitchen Assistant |
| Mrs Val Banks | Lunch Supervisor |
| Mrs Lisa Boden | Lunch Supervisor |
| Mrs Jayne Dicken | Lunch Supervisor |
| Mrs E Gray | Lunch Supervisor |
| Mrs Jeannette Mousley | Lunch Supervisor |
| Ms Dawn Wood | Housekeeper |
Visiting Specialists
| | |
| --- | --- |
| Mrs Beth Bennett | LAMDA |
| Mrs Isabel Hurley | Vocal |
| Mr Ed Pecsek | Guitar |
| Mr Greg Rawson | Drums |
| Mr Rob Murray | Brass |
| Mrs Julie Young | Woodwind |
| Mrs Karen Thompson | Piano |
| Mrs Chantelle Ridout | Dance & LAMDA |
Governors
Chair of Governors
Mr Martin Pallot
chair@stwystans.org.uk
Current Parent
Mrs Emma Bateman
Chief Operating Officer, Repton School
Mr Martin Wimbush
Repton School Governor
Mrs Vickie Barnatt
Past parent