Creative Arts
At St Wystan's we believe in promoting our children's creativity through providing engaging, nurturing and exciting lessons. Whether it be through a "WOW start" time travelling to a Victorian school or a "Creative End" blasting off into space, we actively endeavour to fuel your child's imagination and creative work.
Music
Music is an intrinsic part of life at St Wystan's School. We recognise and value how musical activities provide vital opportunities to develop creativity, self-confidence and expression, coordination, social skills, concentration and perseverance. Specialist music teaching is available throughout the school from Nursery to Year 6.
St Wystan's School has a well-equipped and inviting music room where class music lessons and instrumental tuition take place. It has a diverse range of tuned and untuned percussion from around the world, piano and keyboards. In addition there is a music practice room with an electric piano. A variety of extra-curricular activities are available to pupils including recorder club, Music Makers, orchestra, music theory group and two choirs. Our Prep choir in particular has had some fantastic successes over the past couple of years within local music festivals, click here to find out more.
Individual music lessons with external peripatetic specialists, are also available to pupils for an additional cost. Available lessons include singing, piano, guitar, music theory, flute and more can be arranged through the Head of Music.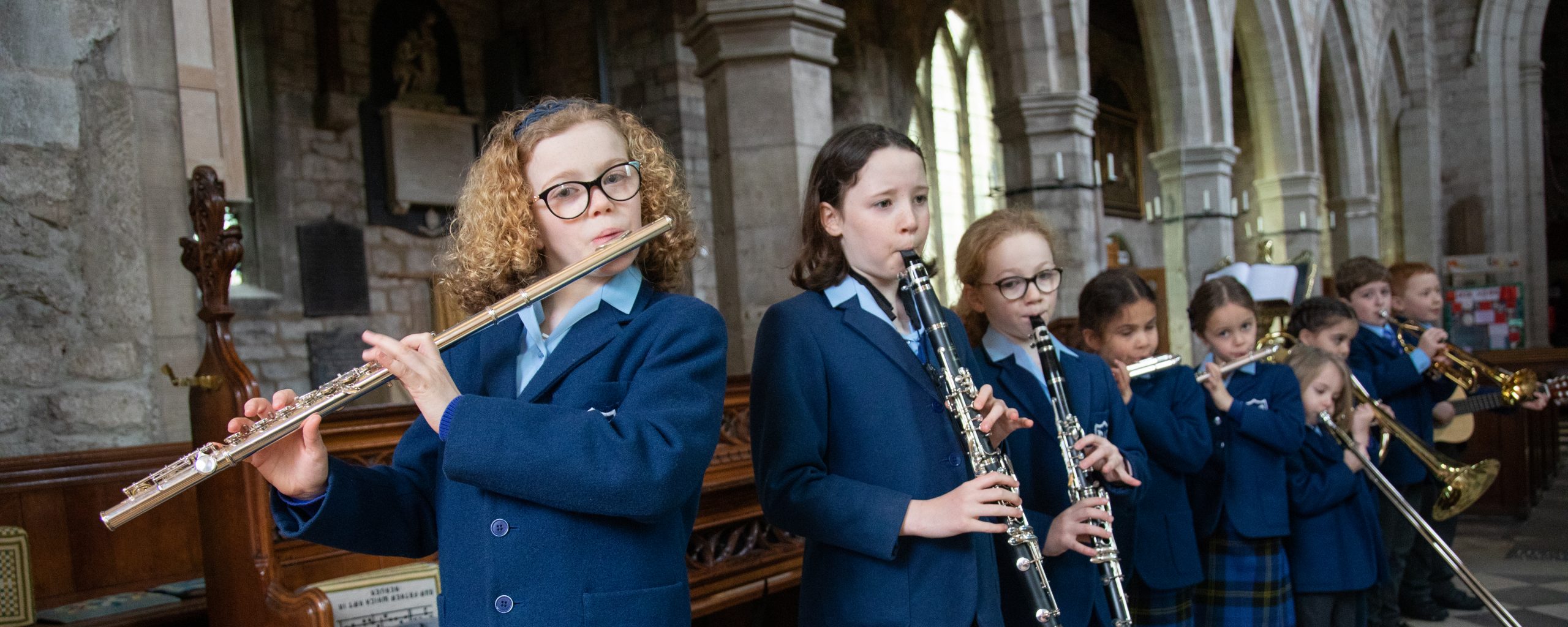 Drama
Throughout the academic year, lessons are delivered to Years 3 through to Years 6 by a Drama specialist. Pupils develop their communication and acting skills, along with the knowledge of dramatic techniques and public speaking.
Everyone at St Wystan's gets the opportunity to "tread the boards" in one of our annual productions. Kindergarten, Years 1 and 2 present a Christmas musical production and Years 3 to 6 stage a musical production in the Summer Term. We also have an annual visit to the theatre to see a pantomime or play.
Individual LAMDA lessons are available to pupils as a chargeable extra. This hugely popular extra-curricular activity includes 1 to 1 tuition with the children and prepares them for the LAMDA examinations, in which our pupils have had great success.
Art & Design Technology
Through our Art lessons, the children study a range of artists from abstract, surrealism, modern and traditional (to name a few artistic styles). They learn to develop and enhance their own skills and techniques in these areas, using a wide range of mixed media.
The children have the opportunity to develop their thinking communication and evaluating skills, through a multi mechanism design technology curriculum where the children experience the process of developing 3D models, moving mechanisms, or even experimenting with designing flotation aids or buoyant models!